Posted by Andreas Waldetoft in
News
on 12 8th, 2009 |
12 responses
Paradox Interactive have released a soviet music DLC (downloadable content) for Hearts of iron 3 to be purchased via Gamersgate.  This is a 4 part Soviet Union suite I composed awhile back when I was working for Paradox Interactive.
Now what are you waiting for? Go and buy it here and tell your friends about it.  🙂
Update: Here is some more links for Steam, Impulse and Gamestreamer users.
And a sample clip from the music suite
Audio clip: Adobe Flash Player (version 9 or above) is required to play this audio clip. Download the latest version here. You also need to have JavaScript enabled in your browser.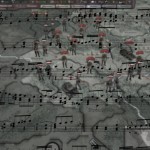 Leave a Reply